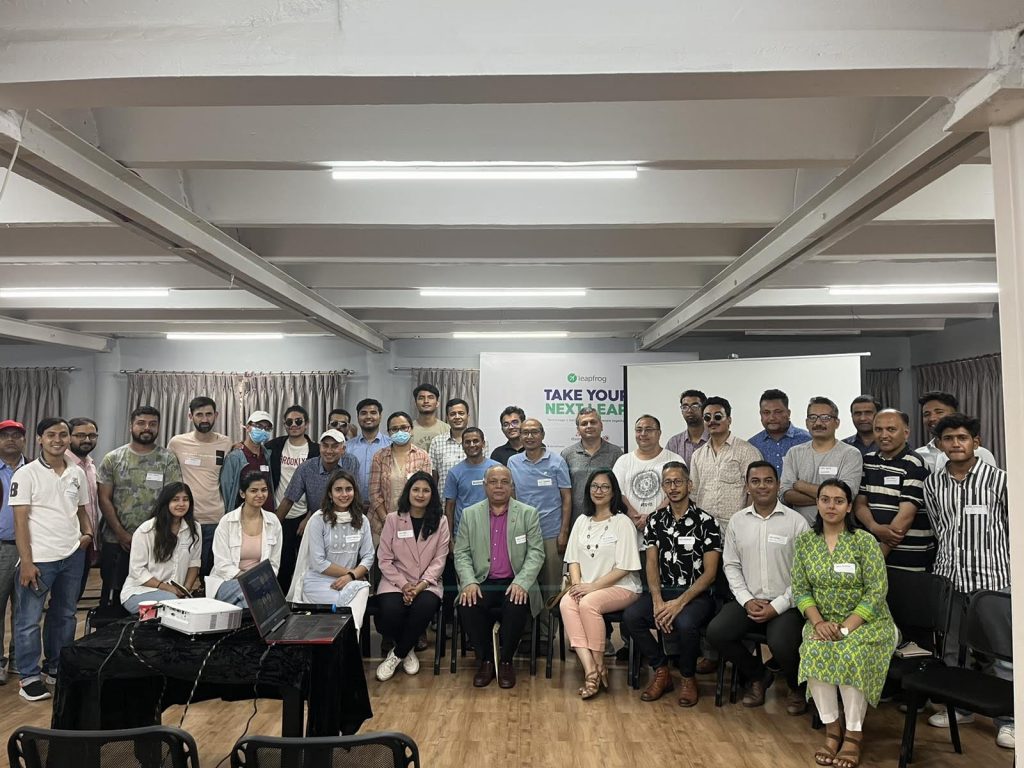 A networking event for the education sector was held at Leapfrog Technology, Charkhal on June 25, 2022. More than 40 alumni from the 6th to the 3000E batch participated and networked. We hope to build on the event and continue facilitating networking opportunities.
Thank you to all the panelists — 602A Mahendra, 991B Suvani, 604C Isha, and 9182C Surya for sharing your experiences and insights. Thank you 920B Niranjan for moderating and 232C Saroj for hosting the event.
Our special thanks to 528B Himal for letting us use the Leapfrog Technology premises and 590B Srijana for supporting and guiding the organizing team and making the networking more effective.
We would love to get your feedback on the event: https://forms.office.com/r/CT0J1eziea
Female Alumni Networking will be our next event on July 23. Our female alumni are urged to participate in SEBS events, and we request everyone to encourage their female batchmates and sisters to do the same.