SEBS CELEBRATING Womenhood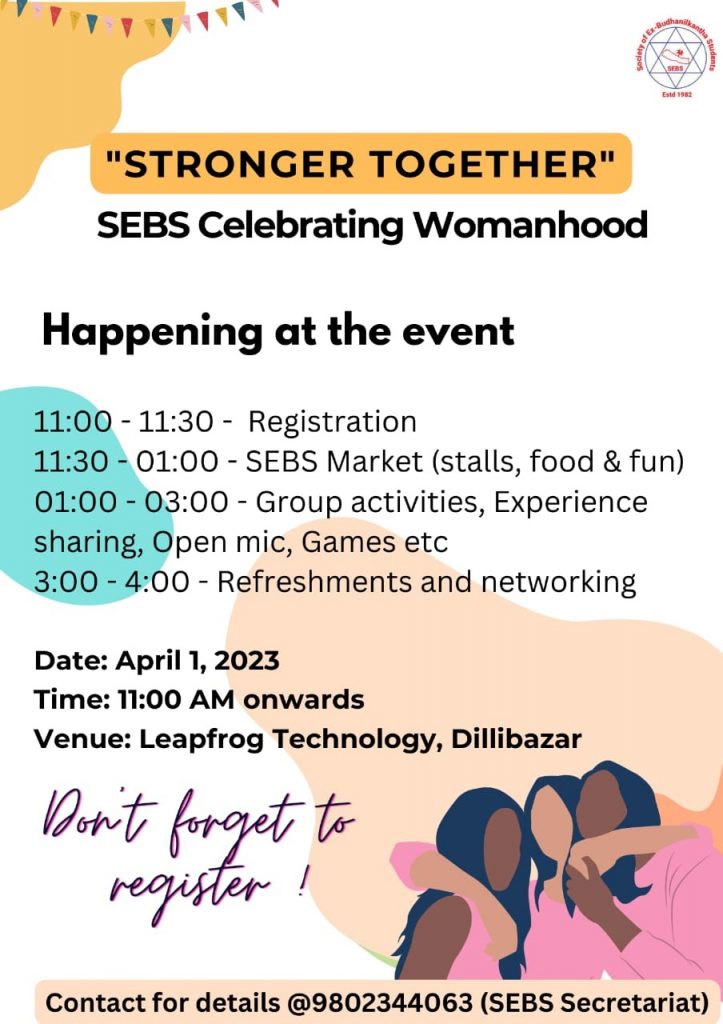 You are cordially invited to attend SEBS's Women's event SEBS Celebrating Womanhood. This gathering is a part of our members' networking series, a project to link SEBSers and promote networking across batches. The following one, for the engineering and architecture sector, is now being planned..
Time: 11:00 AM onwards
Venue: Leapfrog Technology, Charkhal, Kathmandu
Registration: https://forms.office.com/r/Kf28KqLCni
Please encourage your batchmates to take part and support our initiative to promote deeper networking among SEBS alumni. If you are interested in helping us organize one for your sector, please let us know.
We look forward to seeing you at the event. Bring your friends! 
SEBS Database Project
In 2020, SEBS launched the most awaited database for members, which continues to grow with information from the first 100A batch to the most recent batches. We believe that the database will support members in professional and academic networking, reconnecting and staying in touch with friends, referrals for services, connecting over shared interests, and most relevant to now, staying connected during emergencies like the COVID-19 pandemic. If you have not done so already, please register here.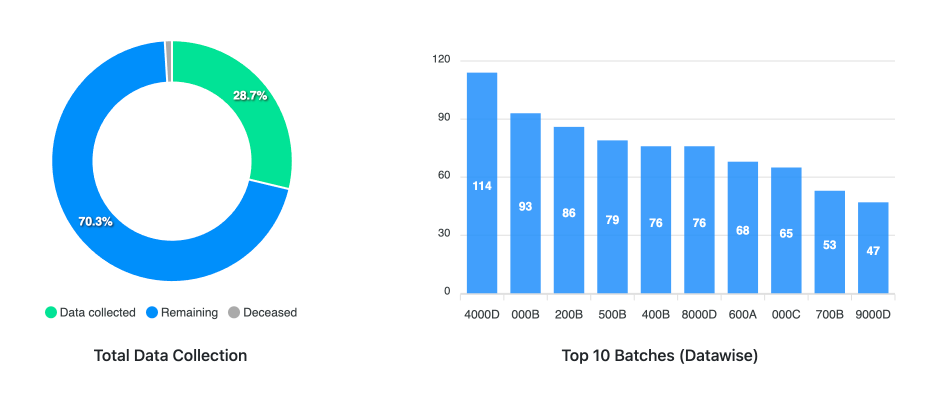 RECENT NEWS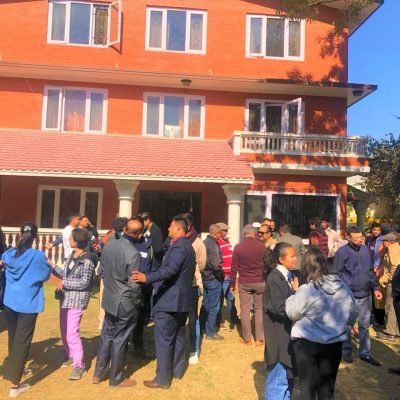 A networking event for the health sector was held at Leapfrog Technology, Charkhal on January 28, 2023. More than 80…
LATEST EVENT PHOTOS
40th SEBS AGM 2022