SEBS COVID-19 Response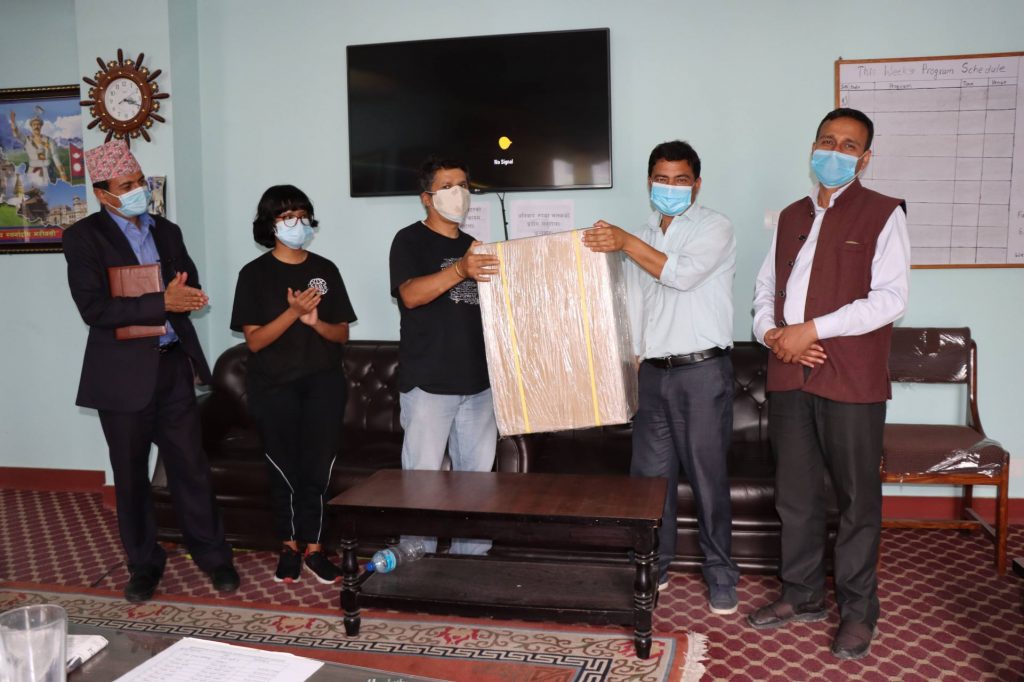 ---
SEBS Earthquake Response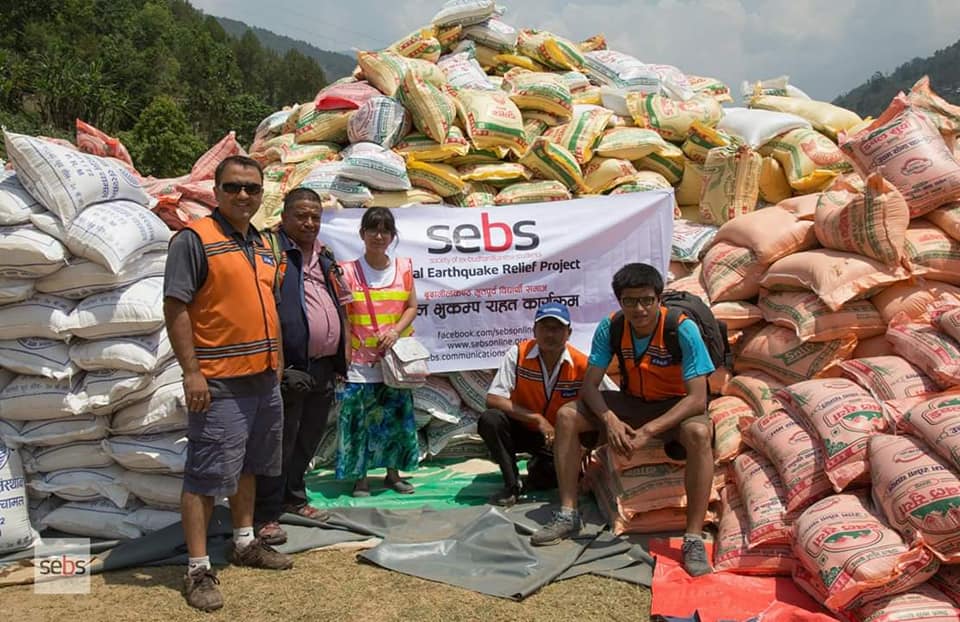 ---
Doko Dai Project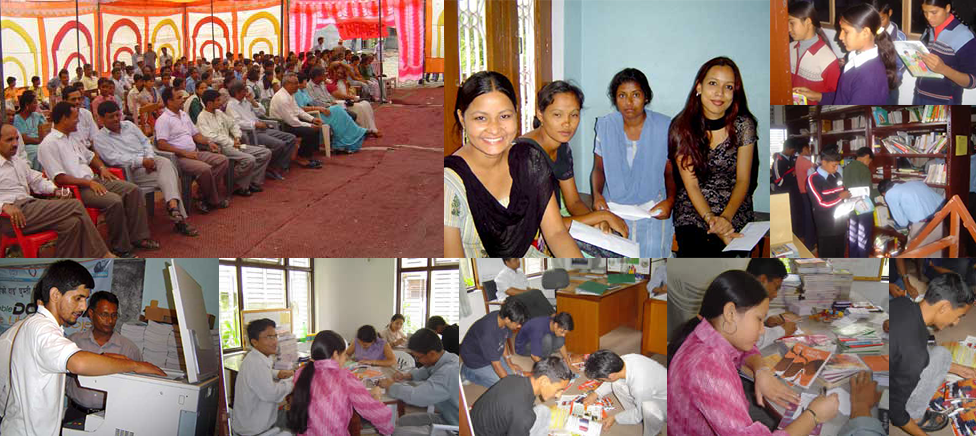 Sustainable Doko Dai/Didi Mobile Library Project (SDDMLP) was a program implemented under the Nationwide Scholarship Program (NSP) of SEBS in partnership with Development Project Service Center Nepal (DEPROSC Nepal) with a grant from World Bank's Development Marketplace 2003. Program implementation started in 2004 and completed a year later. Through this program, two community centres were established in Barabise, Sindhupalchowk and Mahendranagar, Kanchanpur along with the operation of mobile libraries with books and magazines being carried in a doko on around 20 routes, scholarships provided around those areas, vocational training like computer training and veterinary training were imparted to the people in those areas.
---
Nationwide Scholarship Program
Established in 1991 by the Social Service Club of Budhanilkantha School, the Nationwide Scholarship Program provides scholarships to students in need to support their education. In 1993, it was incorporated as a program of SEBS by the AGM. Since its inception, it has supported around 1,000 students from different parts of the country in their secondary education.
---
SEBS Sandhya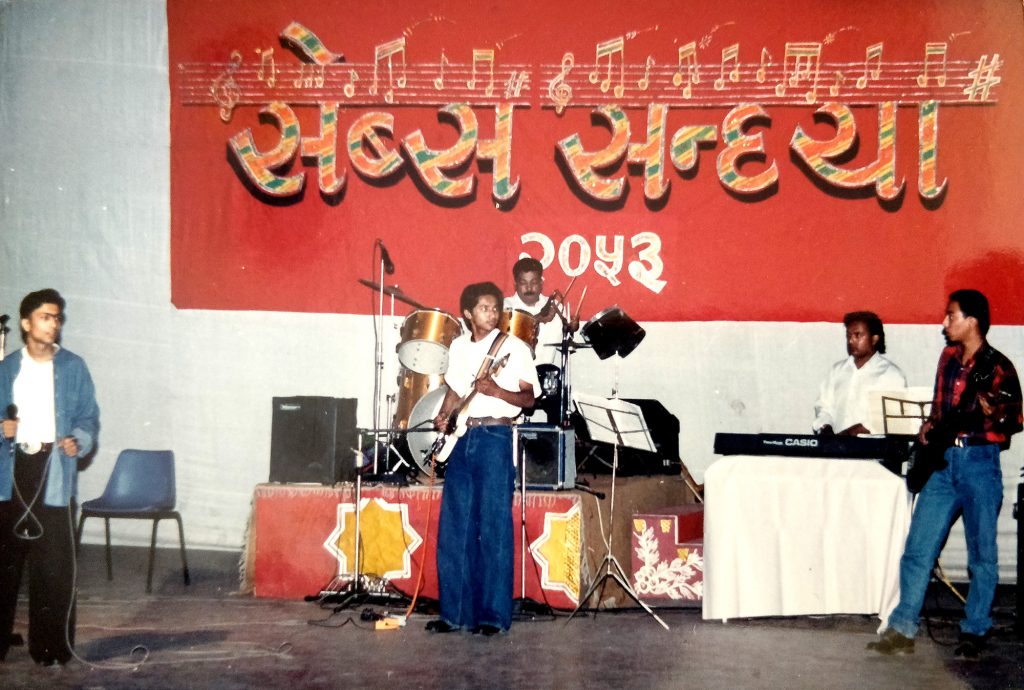 SEBS started organizing SEBS Sandhya as a cultural fundraising. It used to be a popular entertainment program primarily in the 1980s and 90s and benefitted SEBS financially and in spreading its name. Notable artists of that period like singer Nabin K Bhattarai used to perform at the event. The program has not been organized regularly during the decades of 2000 and 2010.
---
You and Your Career
In the 1980s and 90s, SEBS regularly organized a set of guidance counselling sessions by experts from various walks of lives for high school students primarily from Budhanilkantha School.
---
Health Camps and Blood Donation Programs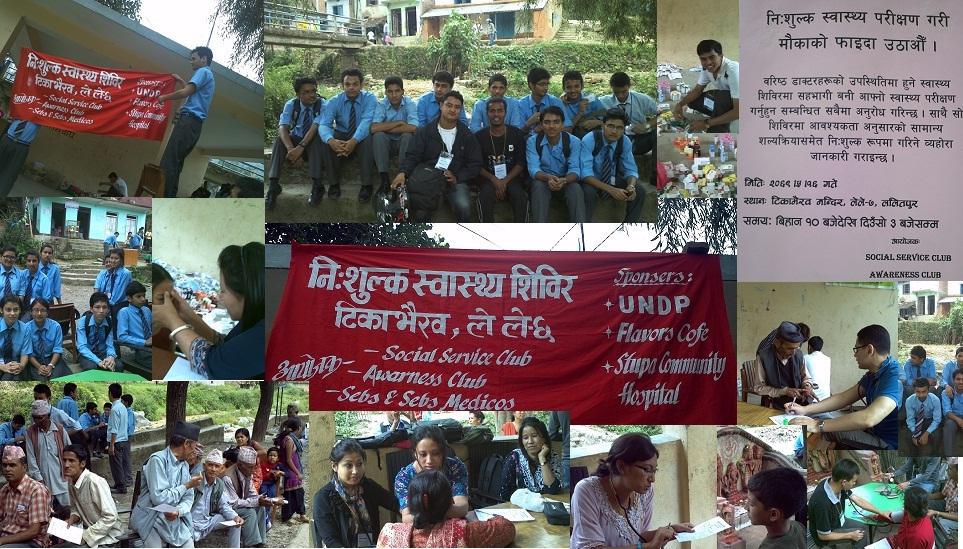 As a part of its mission to serve the community, SEBS organized health camps in rural areas around Nepal. The camps cover the basic health check-ups and provide medicines to the local community members. It is one of the programs that has been organized almost on an annual basis. The last time this event was held was in Manang in 2014.
---
IP Memorial Art Competition
In order to commemorate the life and achievements of the late art teacher of Budhanilkantha School, Indra Pradhan, SEBS started organizing the IP Memorial Inter School Art Competition in 1998. The last time this event was held was the tenth IP Memorial Art Competition in 2014.
---
Binod Memorial Inter-School Dance Competition
In 1990, Binod Khadka from the eighth batch of Budhanilkantha School initiated an inter-school dance competition as a SEBS activity. Due to the demise of Binod Khadka a year after organising this program, the program was named after him. This used to be an annual event of SEBS. The last event was the 10th Binod Memorial Inter-School Competition held in 2014.
---