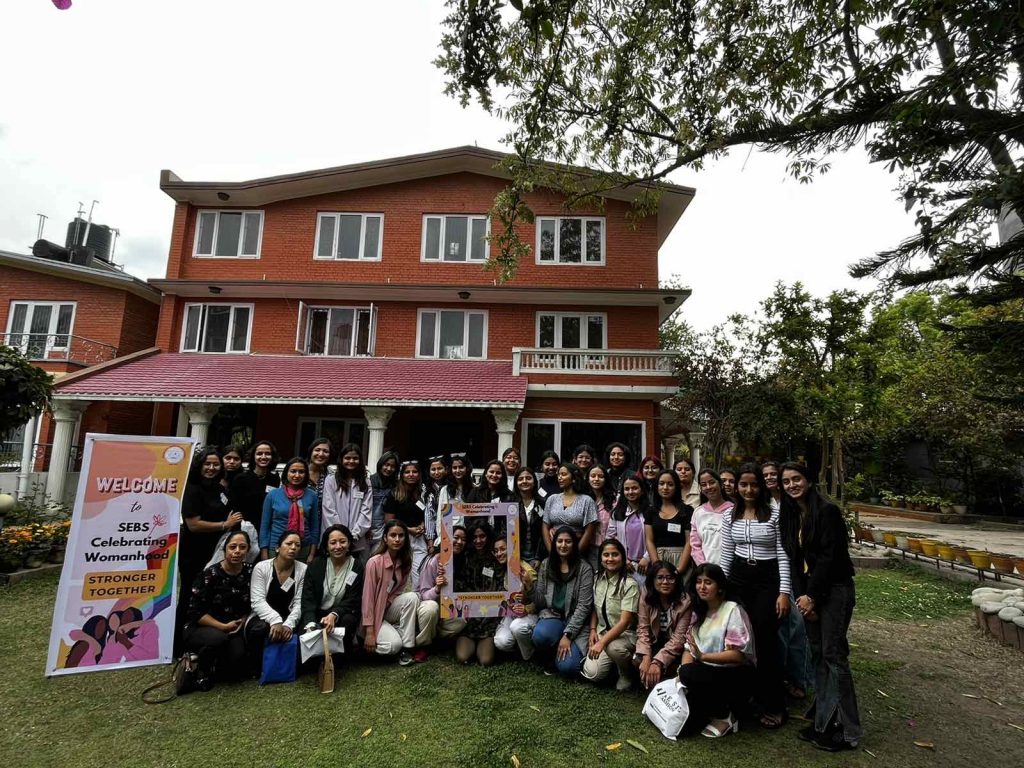 A networking event specially designed to celebrate the incredible woman of SEBS was held at Leapfrog Technology, Charkhal on April 1, 2023. More than 40 woman alumni representing from all batches participated, celebrated and networked. We hope to build on the event and continue facilitating networking opportunities.
We are grateful to our facilitator Bigya Ghimire Lama for facilitating connection, interaction and networking among all batches.
Our special thanks to Jyoti Pandey for supporting and providing fund to the organizing team.
We are grateful to all our sponsors and stallholders: Bae-sic fashion, Mamu ko Pasal, Lavana Skin and Hair Clinic, Softwerica College, Sandra Shiwani Vandoesburg and all the participants for making the event a resounding success.
We would love to see more participation from our senior batches in the upcoming events.