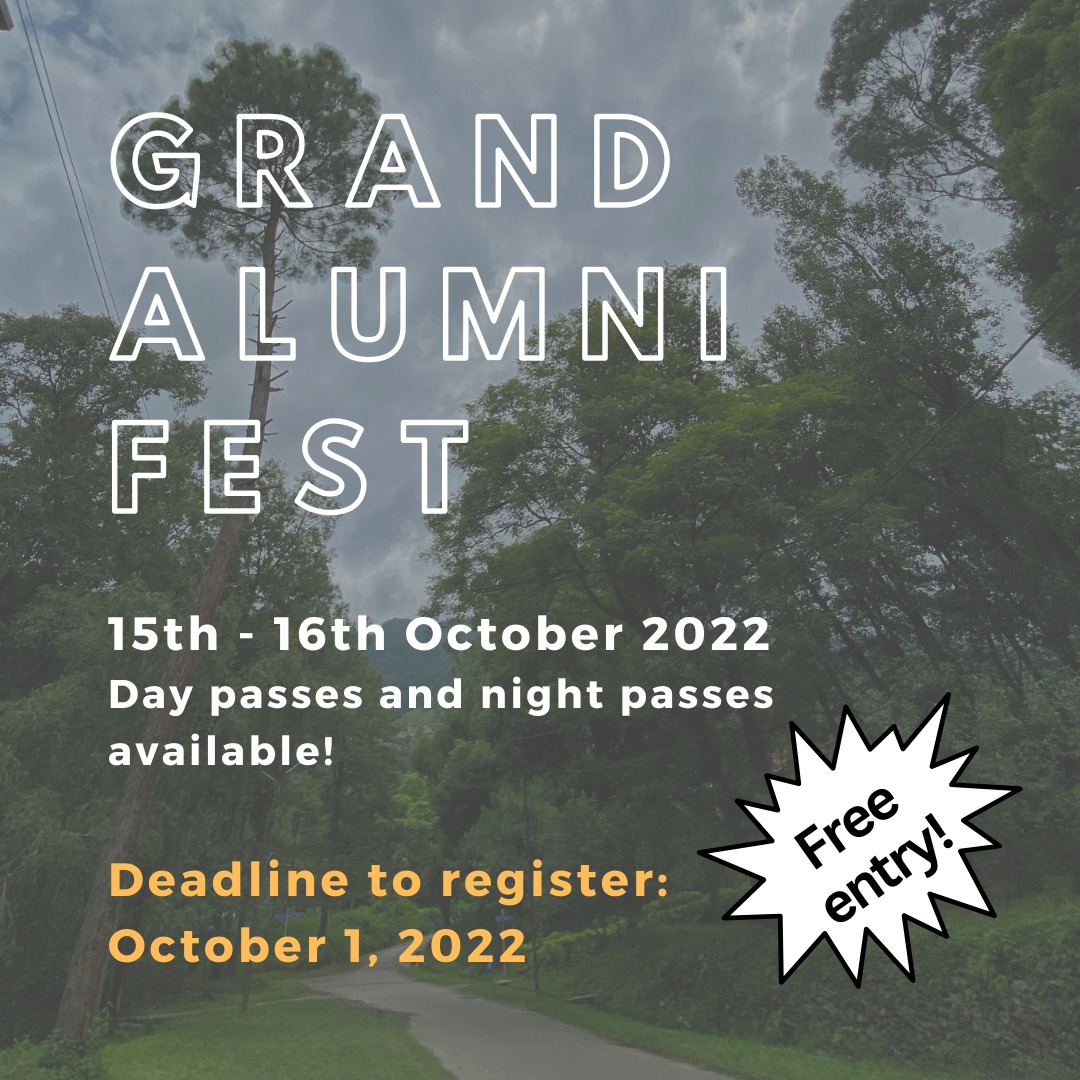 SEBS Alumni Fest 2022
336
336 people viewed this event.
As the festive season approaches, we have another exciting piece of news to share with you about the Grand Reunion at Budhanilkantha School!
When: 15th – 16th October 2022
Where: Budhanilkantha School
Either spend the entire day at the school or even stay for a sleepover!
You decide, we provide!
Activities planned thus far:
Art exhibition
Exhibition on nostalgia: showcasing old photos, items, materials, or anything ex-students still have that reminds them of school days
Entrepreneurial ventures showcasing
Performances (music/dance/standup comedy) by alumni
Documentary showcasing
Cross Country/Road Race
Treasure Hunt
Bingo
Friendly Football/ Basketball/ Volleyball matches
**We will also have child-friendly activities to ensure that SEBSers with children can participate without any hesitation. In addition, a gender-neutral house will also be available for those identifying as gender non-conforming or queer. Free menstrual products will be available during the weekend for anyone in need. Breastfeeding spaces will also be available.
If there are any other inclusivity and accessibility concerns, please do let us know!
Register for the golden jubilee [and for contributing/participating in anything stated above]: https://forms.office.com/r/gDeVpfyeWz
The event is free of cost to attend to ensure that everyone can attend. The more the merrier. However, to ensure that we will be fundraising from SEBSers.
We are also archiving stories of BNKS alumni and if you wish to nominate your friends to archive their stories via video podcast, please do so here: https://forms.office.com/r/JusbebNa8L
If you have any concerns/feedback/questions, please feel free to email: goldenjubilee@sebs.org.np.