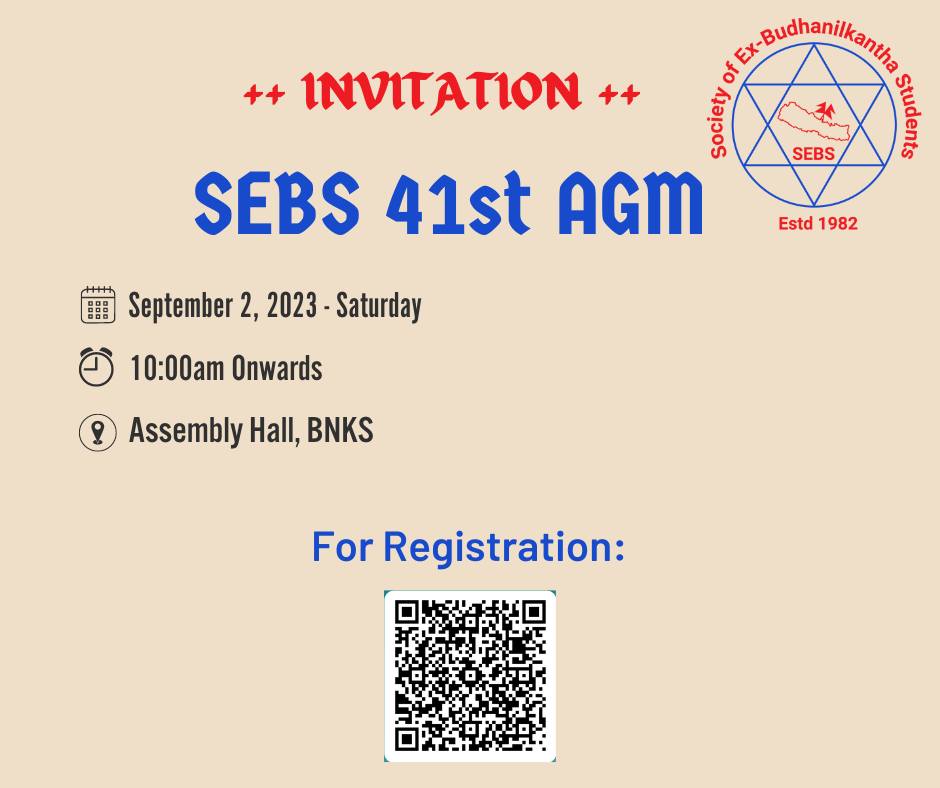 SEBS AGM 2023 
99
99 people viewed this event.
The SEBS executive committee is delighted to invite you to the 41st Annual General Meeting of SEBS.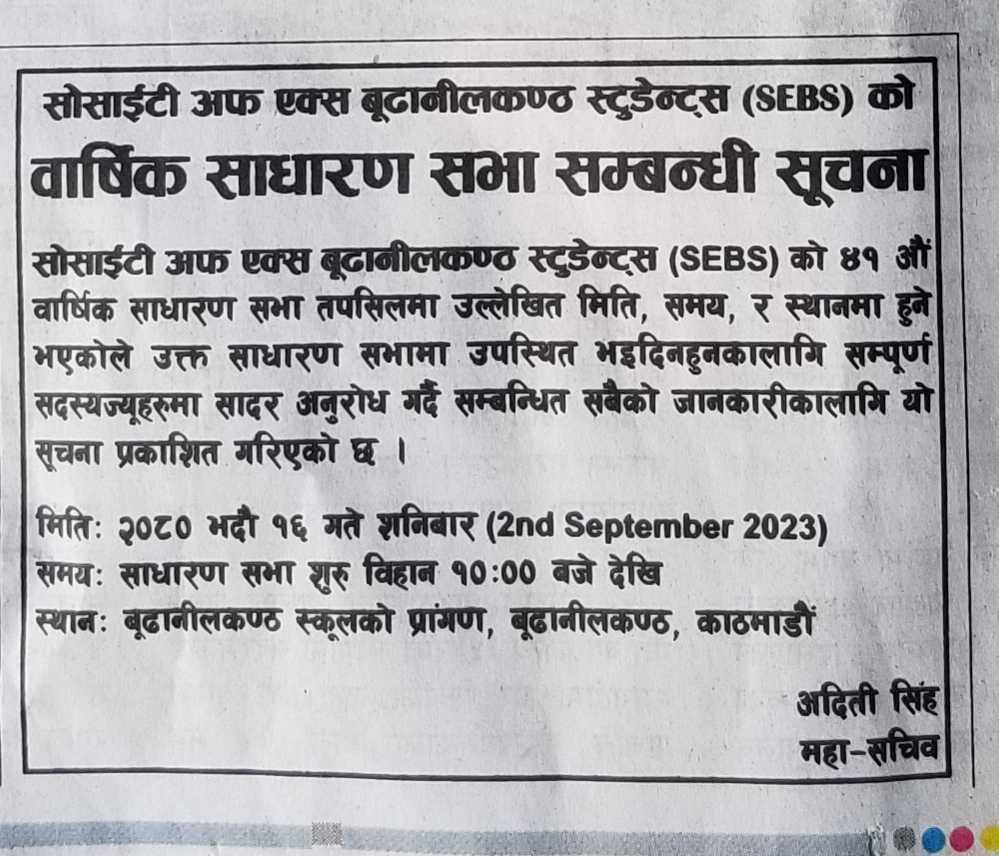 Date: Saturday, September 2, 2023
Time: 10:00am onwards
Location: Assembly Hall, Budhanilkantha School
Beyond the official AGM proceedings, including selection of a new executive committee, this occasion offers a special opportunity to reconnect and reminisce.
Please help us by completing the simple registration form here.

Program Schedule:
8:00 AM – 9:00 AM: Breakfast
9:00 AM: Registration Opens
10:00 AM – 11:00 AM: Inaugural/Open Session
11:00 AM – 11:15 AM: Tea Break
11:15 AM – 12:00 PM: Felicitations
12:00 PM – 1:15 PM: Closed/Election Session
1:15 PM – 2:15 PM: Lunch Break
2:15 PM – 4:30 PM: Closed/Election Session
5:00 PM: Tiffin/Elections

Tentative Agendas for the Closed Session:
1. Alumni Support
2. BNKS Alumni Building
3. Secretariat Funding
4. Budhanilkantha Business Saving and Credit Cooperative
5. School Issues
6. BNKS Strategic Planning
Please feel free to share any concerns, comments, or suggestions you may have. We are looking forward to welcoming you and your batchmates to the event.
You can also check the AGM related links here.