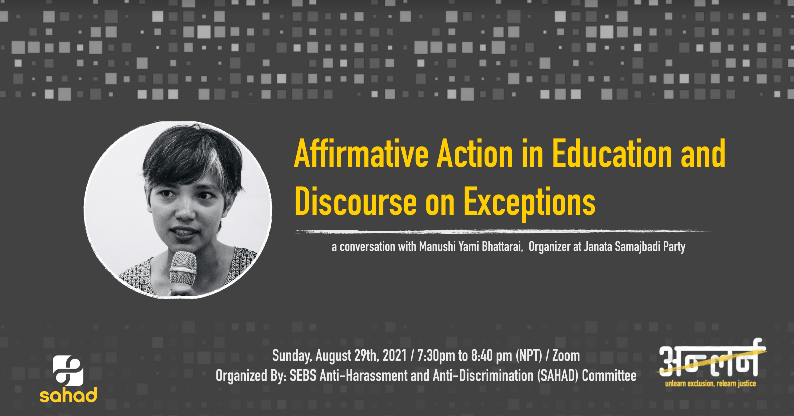 Unlearn 7.0: Affirmative Action in Education and Discourse on Exceptions
179
179 people viewed this event.
Speaker: Manushi Yami Bhattarai, Organizer at Janata Samajbadi Party
Speaker Profile: Manushi Yami Bhattarai is the Central Committee Member of Janata Samajbadi Party and a part time teacher. She completed her MPhil in Political Sciences from Jawarlal Nehru University, New Delhi. Since her student politics days, she has been active in organizing students for improving education in universities and colleges, creating a gender and minority sensitive space and equal access to education for all. She has been working for advancing causes for social justice and amplifying voices against discrimination.
Date: Sunday, August 29, 2021
Please login to view the event video.