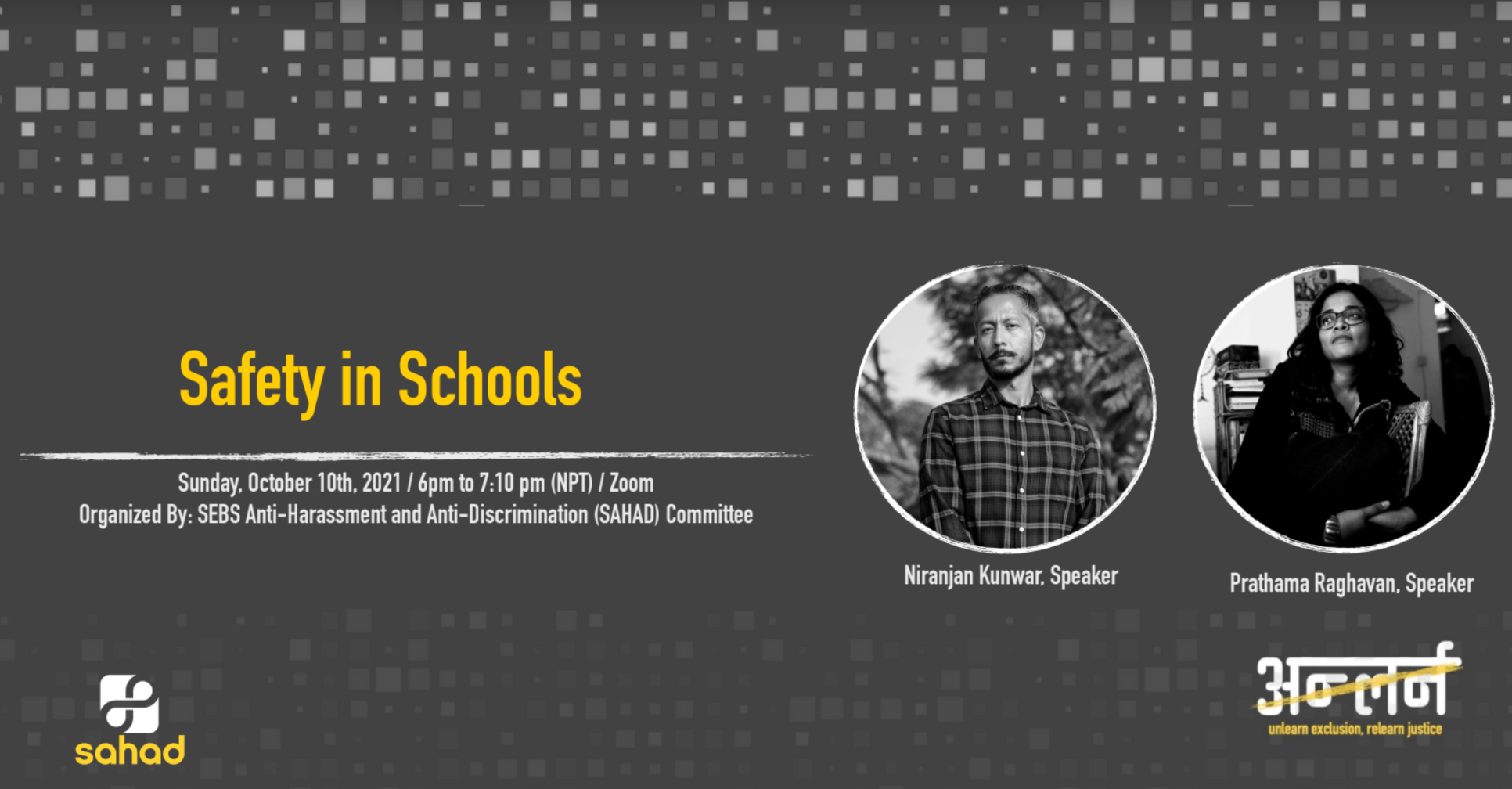 Unlearn 8.0: Safety in Schools
173
173 people viewed this event.
Speakers: Niranjan Kunwar, Prathama Raghavan
Speaker Profile:
Niranjan Kunwar is invested in literature, contemporary art, queer issues and pedagogy. He has an M.S.Ed from CUNY and teaching experiences in the NYC school system. Based in Kathmandu, he is involved in various educational programs and is the author of Nepal's first queer memoir, Between Queens and the Cities.
Prathama Raghavan (she/they) calls Kathmandu and Hyderabad (India) home. Worlds of books, fantasy and the intricacies of everyday natural ecosystems fascinate and sustain her. Her work and life are informed by narrative practices, principles of disability justice, neurodiversity, transformative justice and poetry. She works in India and Nepal on disability & mental health with children, adults and families. She is the co-founder of Narrative Practices India. Prathama has a Masters & PhD in Developmental Psychology from Université Paul-Valéry, Montpellier, France and a Masters in Psychology from Osmania University, Hyderabad, India.
Date: Sunday, October 10, 2021
Resource: Silence and Shame
Please login to view the event video.